By DAVID J. GLENN
Brooklyn Currents Editor

You recently may have received in your mailbox a brochure promoting Alan Maisel for City Council. It sports a large photo of the current state assemblyman, and proceeds to list his accomplishments in the Assembly and his goals if he's elected to the City Council.
Maisel hasn't seen it. In fact, he didn't even know it was printed and distributed until two of his constituents called him about it.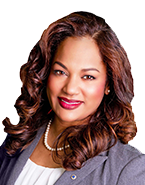 Alan Maisel
It turns out that an organization called Jobs For New York prepared and mailed the pamphlet – and were legally prohibited from telling Maisel anything about it.
"Under the city's campaign finance laws, there can't be any coordination between PACs [political action committees] and the candidate," Maisel told Brooklyn Currents. "I don't think they could show it to me even after it's printed."
When we read to him the text of the brochure over the phone, Maisel said it was generally accurate, except for one listed accomplishment: The brochure stated that Maisel "wrote the law to make it more affordable to remove dangerous lead paint from our homes."
"I strongly supported the law, but I didn't actually write it," Maisel said.
Anyone with Jobs For New York did not answer (by this posting) an email sent by Brooklyn Currents asking for comment (no telephone number for the group was available).
Matt Sollars, press secretary for the New York City Campaign Finance Board, said that Jobs For New York had sent similar materials for several other candidates, also not coordinating with them. He said the rules required that if any organization independent from the candidate were to coordinate such efforts with
the candidate, the costs of printing and mailing would be counted toward the $2,750 limit that a PAC can legally spend on any one candidate.
Maisel pointed to a potential problem with this system – a PAC could send out information or policy statements that are inaccurate or even in direct opposition to the candidate's views.

Another problem: The limitations meant that Maisel couldn't be consulted on which neighborhoods should get the mailings. Indeed, the individual who received the brochure and showed it to Brooklyn Currents, does not live in the Council district of Maisel's candidacy.

=============================================================
From jobs4NY.com

Jobs For New York is an independent expenditure committee dedicated to supporting City Council candidates who are committed to creating good jobs, affordable housing and strengthening the middle class. The campaign is being spearheaded by members of the Real Estate Board of New York (REBNY) and will be advised by a coalition of organized labor officials, including the Mason Tenders District Council of Greater New York, UFCW Local 1500 and the New York City District Council of Carpenters. This effort seeks to educate and empower New Yorkers by encouraging them to participate in the 2013 elections and make their voices heard through their votes. In so doing, the IE seeks to boost voter turnout at the polls and elect a City Council that is dedicated to creating a New York economy that benefits all.

ISSUES: Affordable housing, good jobs, and a strong middle class. If it matters to you, it matters to us.
New York boasts the largest city economy in the world at an estimated $583 billion. But with its population growing eight-fold in the last 30 years to over 8.1 million, it is more critical than ever before that jobs and housing keep pace.


Category: Brooklyn Currents